On 14 November 2011, Her Majesty the Queen was pleased to issue B. Tol & Zn a royal warrant of appointment. It was a ceremonious day, but our fondest memories are from May 12, 2012, when we received the warrant certificate.
The Royal coat of arms on our façade was unveiled that day as well. Customers, suppliers, and family were present at this special ceremony.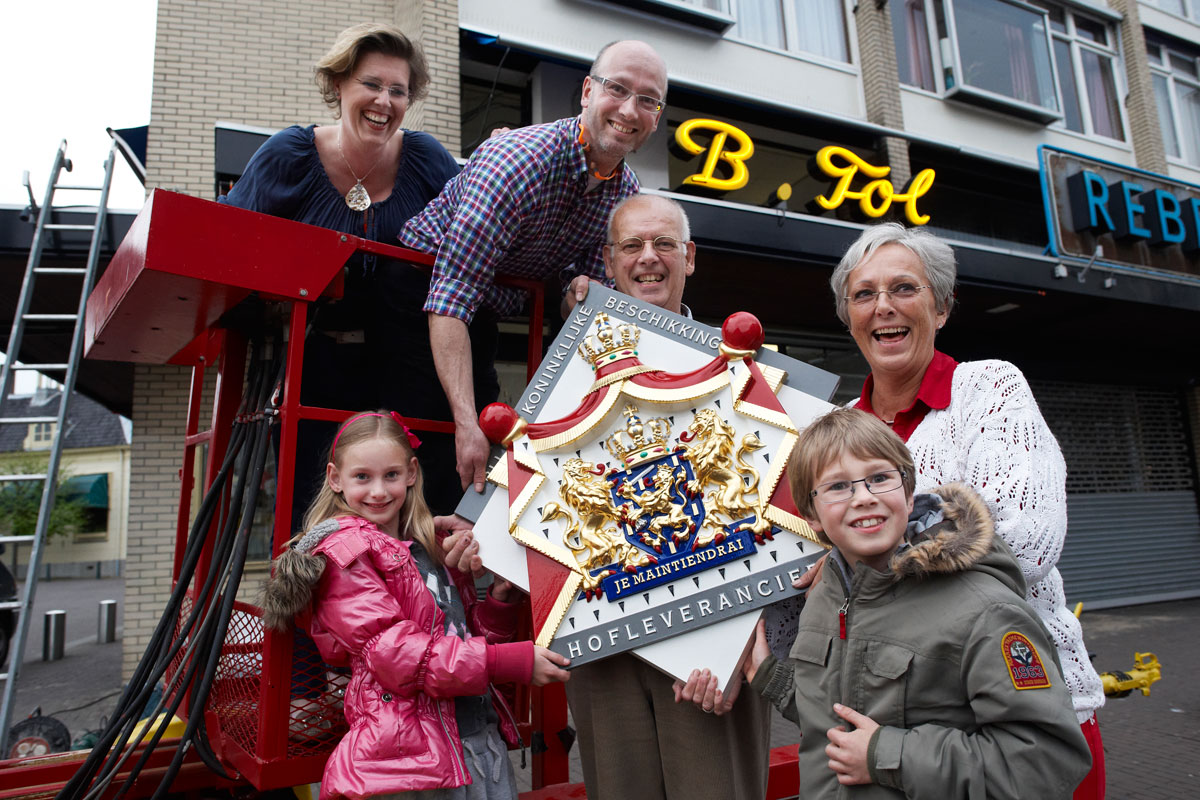 To qualify, the company must have existed for at least 100 years and must also have demonstrated quality, solidity, and continuity. It symbolizes the respect, appreciation, and confidence of the monarch towards the company. The special privilege is a crowning achievement for all generations of Tol. Not only the Tol family but also customers and many Hillegersberg residents are proud to have a purveyor in Hillegersberg.
It is often thought that companies with a royal warrant of appointment actually deliver to the court, but that is not automatically the case. For more information, we would like to refer to the Royal Suppliers Foundation in the Netherlands.